Bio
Childhood
I was born in Detroit, Michigan and raised by open-minded and cultured parents. My childhood was animated by art, laughter, sports, welfare, and sibling arguments over Cap'n Crunch cereal; there were splashes of idyllic Christmas mornings and absolutely real tooth fairies. Then came the stomach-punches: divorce and waves of cancer took my mother and a few aunts and uncles, and the gathering of families and cousins for 4th of July pool parties were over. Everyone wandered in all directions.
Writing and Education
My education was lived and learned, formally and informally. One of the last things my mother said before she died was that she wanted to see me to go to college, so I did.
I earned two bachelor's degrees from the University of Washington: one in Political Science and one in Comparative History of Ideas. I also minored in English, science, and history, and later earned a master's in education. I ran a short video group in Seattle, spent a few years editing video, and continued educating myself in any and all aspects of writing and their various manifestations–as seen on this website.
Today
I teach at Molalla High School outside Portland, Oregon, where I am the department chair of the language arts department and advisor of the school newspaper. I am working on my master's in English at Portland State University. I have been a contributing freelance writer and photographer for The Oregonian for nine years. I live with my wife, her daughter Audrey, several small animals, and a scrub jay aptly named Scrubby-G, who joins us from time to time in the back yard for a few peanuts.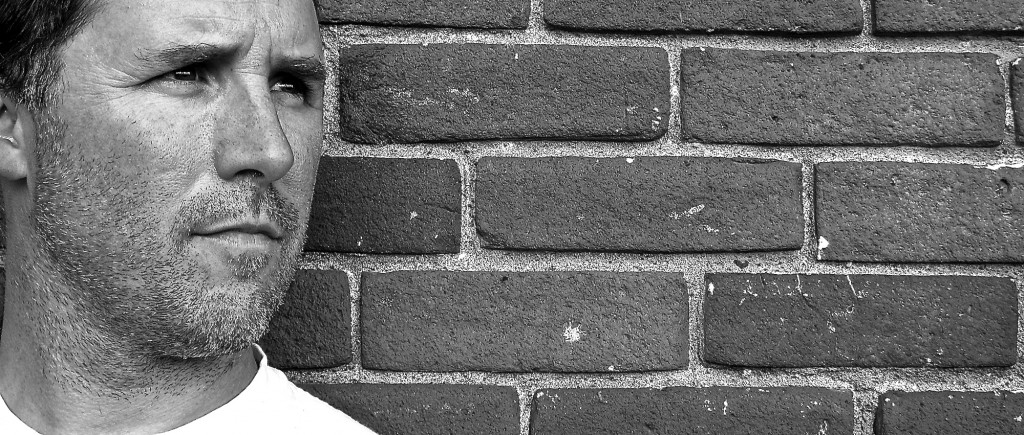 ---
John©Flavin
---

All Genres

I write in all genres. I excel in social and political nonfiction, as well as formal and academic writing. While I have limited experience in writing scripts, I have found success there, too. I have been paid extensively for writing a broad variety of newspaper articles, and I constantly have ideas moving in and out of my mind. From short skits, to television shows, to blogs, to ideas for novels, I do not have enough time to create them all. If only.

I have the education and experience needed to adapt my current work to more specific needs of an editor, or to create and/or collaborate on a new writing project. I am interested in publishing my work, new writing projects or proposals, and I am open to all feedback.

 

I am a well-informed and adaptive writer, ready to publish and to create.

---

⇒   Each page hereafter demonstrates the scope of my writing. Click on any title below (also listed in the menu across the top), and it will direct you to a page within this site that contains a sampling in that particular genre. 

---

 Articles

©   I have written hundreds of freelance articles and taken innumerable photographs for The Oregonian, as well as other publishers. If you are interested in articles not listed, I am happy to provide.

Article descriptions:

St. Louis, Missouri's

Feast Magazine

human interest story about the personal tragedy of area wine connoisseur, Darryl Vennard: "After Tragic Family Loss, St. Louis Food Community Rallies Around Corked Tree."

Oregonian op-ed on the state of American public education: 

Diane Ravitch,

a historian of education, an educational policy analyst, and a research professor at New York University, posted

this article here.
"What if…"

A lead feature article on a local tragedy and what it meant for the Seattle-area residents. 

Book review on

Charlie LeDuff's

book,

Detroit: an American Autopsy.

Art review on Portland, Oregon artist

Paul Sutfin.

Art review on Woodburn, Oregon artist

Doug Mosley.
A Family Builds

an energy-independent house out of straw; a

 human interest story.

Satire

©   The Big World is a completed satirical novel about the one real afterworld. The Director of Limbo and narrator of the book, Neither-Nor Johnson, takes the reader on an absolutely true tour of heaven and hell in a race to prevent Satan from being "loosed out of his prison", as we have all been promised in the Holy Bible.

110,400 words.

©   Eleven Super Reasons to Commit Suicide is the ultimate satire. The book outlines why virtually every person in the world should carry out the act–mostly for noble and selfless reasons, of course.

About 30% complete; currently 13,000 words. Not a full-length book. Projected: 80-100 pages of text, and with images, perhaps 100-120 pages.

 

Science Fiction

©   Lorac is a science fiction, post-post-apocalyptic novel. The main plot takes place far in the future, 4447, long after the swelling human populations had been obliterated and every scrap of ice on the Earth melted. Small tribes are scattered around the globe and worldwide population is at pre-historic levels–about 15 million people. Coastal regions of the continents are under water and the majority of the people live in the Himalayas. There are two main societies: those who still believe in progress and those who do not.

About 20% complete. 28,750 words.

 

 Social Commentary

©  "More, I Want More" is social commentary about how the last 37 years propagated Americans (in particular) who incessantly seek more; it touches on some of the commercial, political, and psychological explanations. It is light-hearted and humorous. (While not an academic piece, citations and links exist.)

Academic

©   "Effective Ambiguity in A Clockwork Orange" – The purpose of including this piece among my works is to demonstrate my range of skill, as well as the depth and breadth of my understanding of the written word and its impact on the reader/viewer.

.

Radio Story

©   I wrote, directed, and produced a 30-minute story that aired on late-night radio in Los Angeles. It is called "The Curse of Ted Gunderson," and while it pokes fun at people who believe they are at the center of some invisible power, and thereby cursed, it possesses a Twilight Zone-like feel.

 

Other

©   I wrote the "edgy" blurbs for Ink & Paper Group, a former Portland publisher, who printed a deck of cards: "52 Weekends in Seattle". 
♠
I am naturally compelled to tell the story of human beings in tragically comedic ways without sidestepping our most embarrassing moments–particularly, America's. However, I love to write in all genres, so while I am continuously working on my own creative pieces and articles for The Oregonian, I look forward to considering new work.
♠
(360) 710-2721
johncflavin@gmail.com
---
♠
(All photographs by John C Flavin, unless otherwise noted. Permission has been obtained for other people's photos, cartoons, graphs, statistics, etc., and is noted accordingly.)